Drum Off with Eric Singer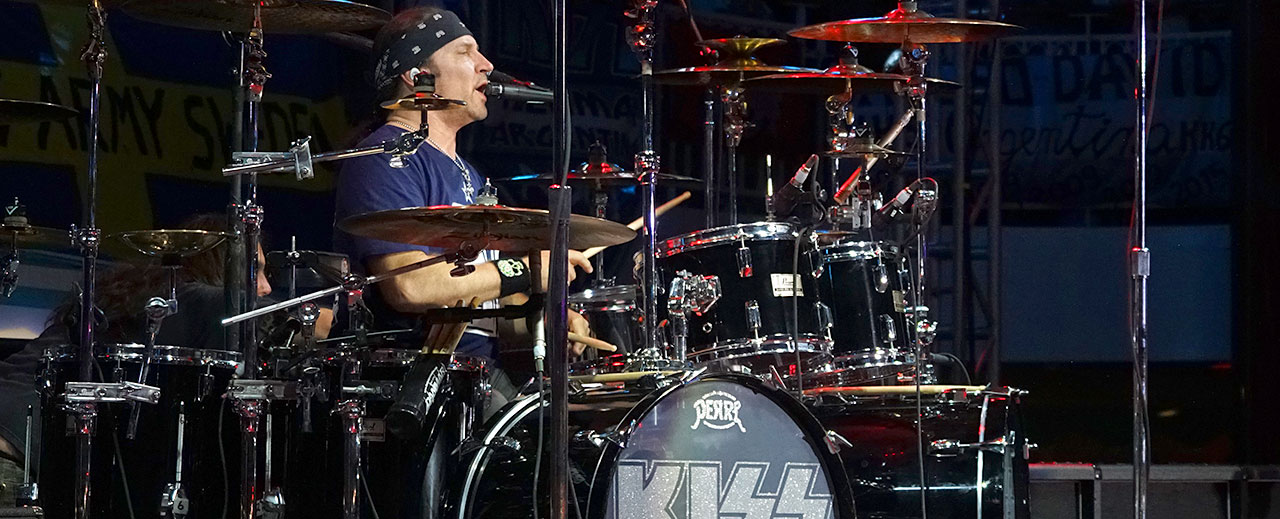 Calling all drummers of The KISS Navy!
If you've got spot on timing, rockin' rhythm and two drumsticks, this is the competition for you! This Drum Off is your chance to show the one and only Eric Singer what you've got.
Prior to sailing: Submit a 30 second video of you drumming your heart out. An expert team of drummers from The KISS Kruise VII lineup to help us choose the top 10 drummers to demonstrate their talents on board.
How it will work on board: Each contestant from the Top 10 will complete a skill test and then be given a 1 minute solo to show off in front of their fellow kruisers and the Catman! Eric Singer will choose the winning drummer.
Deadline to submit your video is Monday, August 21st.
Top 10 drummers will be notified on or around Tuesday, September 5th.