Are You Smarter Than a Rock God with Gene Simmons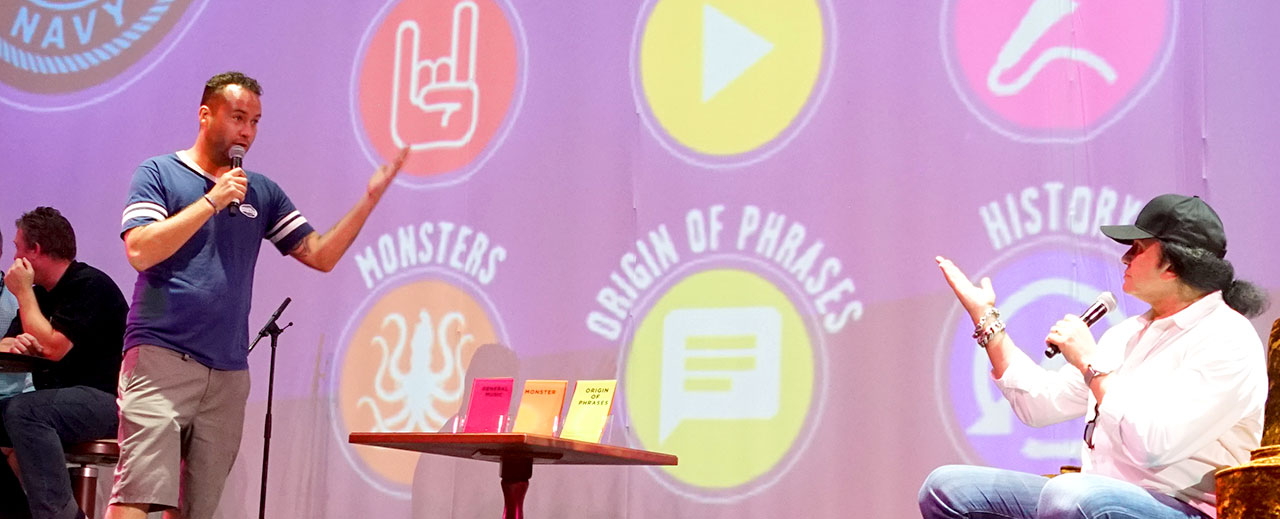 We'll find out who's got the biggest brains on the boat when KISS Kruisers go head to head with rock god Gene Simmons!
A team of kruisers will be chosen by random lottery to compete against Gene. Kruisers will be put to the test with random questions in a variety of pre-determined categories. If you think you've got the knowledge to battle your rock hero, enter your name below!
Deadline to sign up is Monday, August 21st.
Contestants will be notified on or around Wednesday, August 30th.
NOTE: Only booked guests are eligible to win.