We recommend you consider arriving in Miami a day or two before the cruise (October 26th or 27th) so you can experience all that Miami and Miami Beach have to offer. Arriving early also helps reduce the chance of missing the ship due to unexpected flight delays, cancellations or en-route weather problems. Sixthman will allow you to buy a hotel room while booking your The KISS Kruise III reservation.
We have arranged for a discounted block of rooms at the hotels listed below. Upon requesting a room, a non-refundable charge will be applied directly to your reservation and will be due in full by the final payment date. This rate is only available when booked through Sixthman (not through the hotel's website). Travel insurance can be increased to cover the cost of your room.
All rates include:
1 Hotel Room (you may request a room with either two double beds or 1 King bed, but availability of either kind is not guaranteed.)
All Hotel Taxes
2 Transfers from Hotel to Pier (transfers for additional 3rd/4th guests are available for $10, chargeable to your onboard spending account.). Return transfers from the pier at the end of the cruise are not included.
All hotels are non-smoking.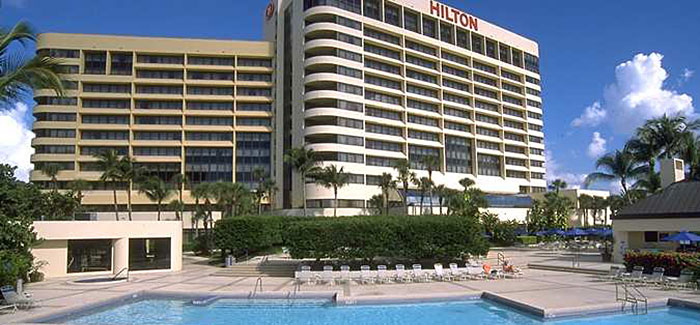 Hilton Miami Airport (website)
Price: $235 (total, includes tax)
Additional Nights Available?: Yes
Address: 5101 Blue Lagoon Drive Miami, FL 33126 (view map)
Front Desk Phone #: (305) 265-3800
Distance to Port of Miami: 8 Miles
Distance from Miami Airport: 3 Miles
Shuttle Service from Miami Airport: Complimentary
Parking: $15/day plus tax general parking. $20/day plus tax valet parking. (Rates subject to change.)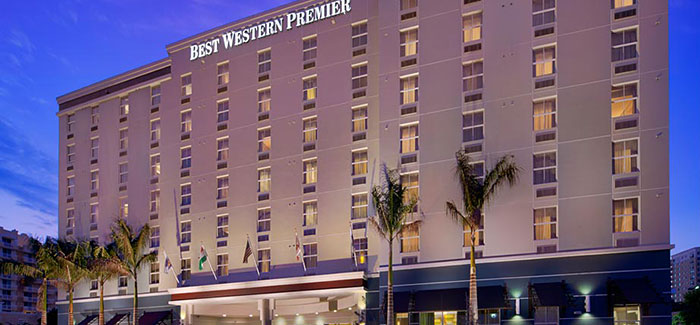 Best Western Premier (Miami Airport) (website)
Price: $170 (total, includes tax)
Additional Nights Available?: Yes
Address: 4100 W. Flagler St. Miami, Florida 33134 (view map)
Front Desk Phone #: 305.774.6100
Distance to Port of Miami: 7 miles
Distance from Miami Airport: 2 miles
Shuttle Service from Miami Airport: Complimentary shuttle every 30 minutes from 5am – 12 midnight. Hotel recommends you call from the courtesy phone in baggage claim for faster pickup.
Parking: $8/day plus tax (rate subject to change)