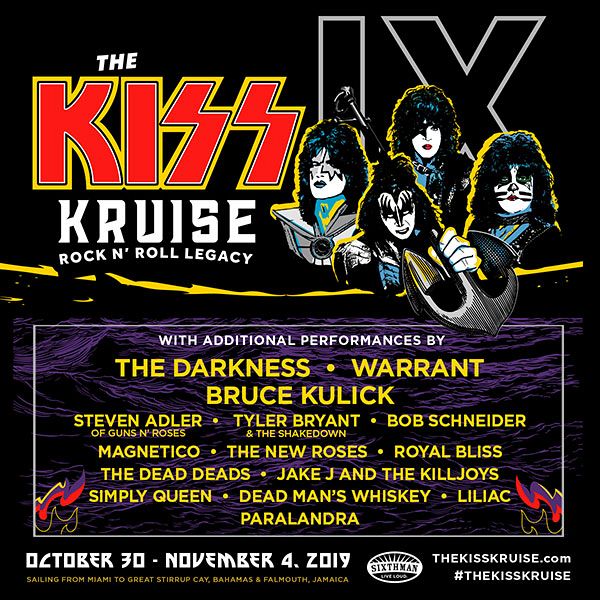 Soundcheck Winners + Your Final Lineup!
Tuesday, July 30, 2019
The KISS Navy has spoken, and your Sixthman Soundcheck winners are Dead Man's Whiskey, Liliac and Paralandra! We have no doubt that these artists will take your KISS Kruise experience to the next level.
We are also excited to welcome Magnetico on board! With the addition of these four crazy-talented bands, that is your final lineup, KISS Navy! You can check out the final lineup here, we can't wait to set sail with you in October.