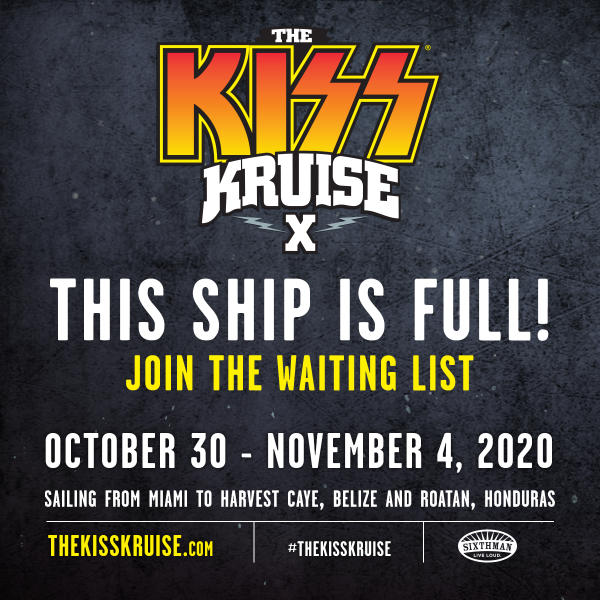 The KISS Kruise is SOLD OUT!
Friday, February 7, 2020
That's right, KISS Navy, we've officially sold the last stateroom on The KISS Kruise X! That doesn't mean there won't be a chance to join us in 2020! Join the waiting list today, and as cabins become available we will reach out to you based on your stateroom preference.
Learn more about the waiting list.