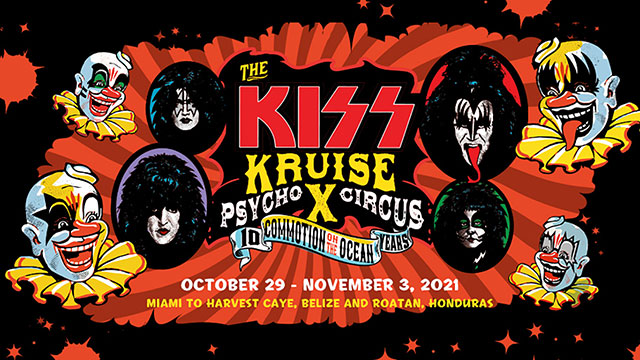 KISS Kruise Karaoke
Friday, October 30, 2020
It wouldn't be KISS Kruise karaoke without Jill Cataldo! Join Jill, Sixthman Victoria and your fellow kruisers as we Shout It Out Loud at karaoke several nights throughout the week. We couldn't let those beautiful voices go to waste this year! You can find all of the details and times below.
Fri. Oct. 30 - 8:00 PM-10:00 PM ET
Mon. Nov. 2 - 9:00 PM-11:00 PM ET

You will receive an email each of the above days with specific links to join karaoke. If you have any trouble receiving your email please contact us. Space is limited, so karaoke will be open each night to guests booked on the KISS Kruise X in 2021.
How to Participate
Everyone is welcome to watch! Join us in the Zoom Room and in the karaoke room, the lyrics and music will be displayed through the karaoke room and you will be able to see your fellow KISS Navy and performances in the Zoom Room.
If you would like to perform a song, create an account
here
or once you enter the karaoke room and click your username at the bottom of the screen
(which will by default be similar to USER1234) and make it something unique! Then, pick a song from the list on screen and use the chat button in the lower right corner to send your song requests.
More Virtual Experiences
Saturday, October 31, 2020