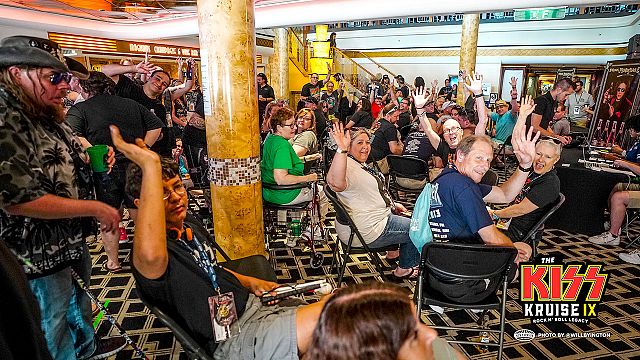 KISS Kruise Trivia with Bear
Monday, November 2, 2020
You're invited to play virtual KISS Kruise Trivia, hosted by the one and only Bear! while playing trivia on a website that records your score in real time. Questions will cover KISS Kruise history, KISS Songs and more! You will answer 60 multiple choice questions over the course of 3 rounds, and will be with us for 90-ish minutes including fun breaks. Trivia is open to guests booked on KKX, and trivia is open to the first 500 guests.

Tonight's theme night is I'm with the band! We're going to be calling our some guests that have the best KISS t-shirts, so be sure to wear yours! You can also post your theme night outfit in the Facebook Group or on social media and use the hashtag #KISSKruise.

HOW TO PLAY

WHAT TIME DOES IT START?
The event starts at 7:00 PM ET and is totally free to play!
HOW DO I PLAY?
The day of trivia we will email you a link to play! Just make sure you have access to a modern tech device, as in a smartphone, tablet or computer.
GAMEPLAY:
Round 1- KISS Kruise Trivia
20 questions
Round 2 - Name That Lyric
20 questions
Round 3 - KISS Trivia
20 questions

Pro Tip: You will be able to interact with Bear and your fellow kruisers if you use Zoom, so make sure you set up an account prior to Monday - it's totally free! This game is easier if you use 2 devices, one to view Zoom and the other to answer questions on the website, but you are more than welcome to use 1!
HOW DO TEAMS WORK?
You will share one device to answer all of the trivia questions, so it's best if your team is just you, or the people you live with.
More Virtual Experiences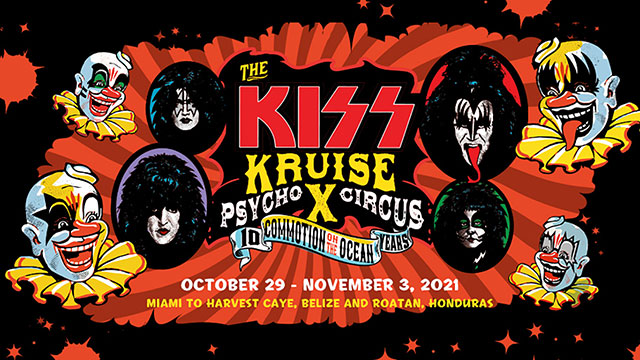 Friday, October 30, 2020
Saturday, October 31, 2020