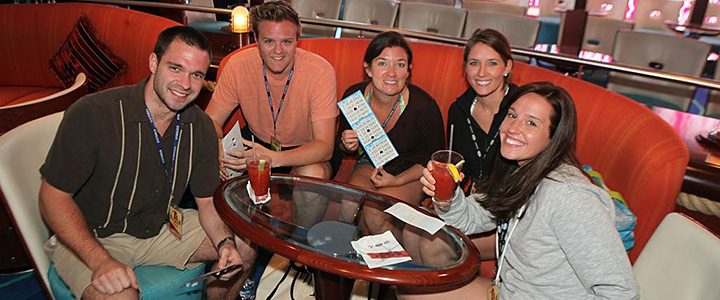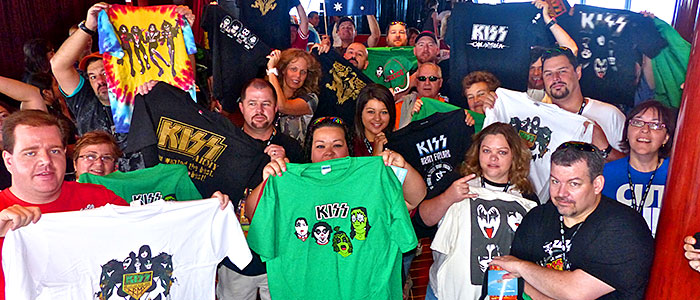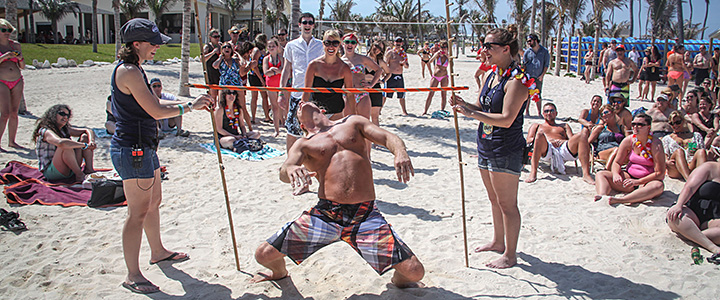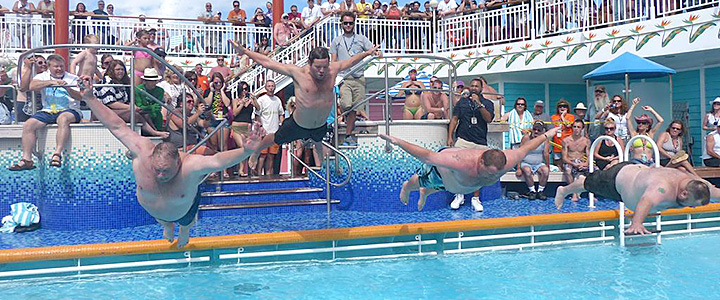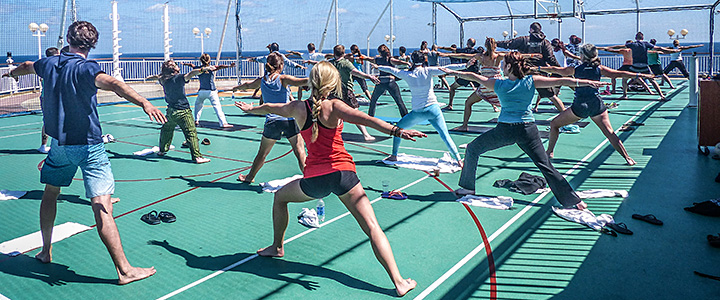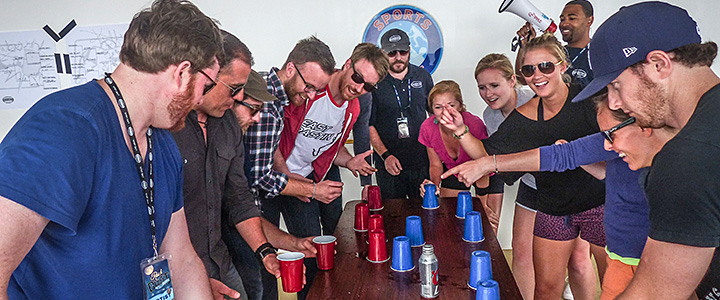 Aside from all the amazing shows you'll see on board, you'll also get to participate in some exciting activities like Trivia, Bingo, Karaoke, and more! Many times you'll be playing right alongside your favorite artists.
Be sure to check back here throughout the months until we sail. We'll update you on anything and everything as it is confirmed!
*Please note -due to the unique nature of this event, we may have to close certain venues and rooms unexpectedly. In the event that we need to close any of these areas, we'll notify guests as soon as possible. At times, notification may not be public until guests have arrived on board.
Kids Trick or Treating
It wouldn't be Halloween without a bit of trick or treating! All kids ages 17 and under can participate in trick or treating by registering at Splash Academy on boarding day. Check the Freestyle Daily for hours & location.
---
Halloween Night Dance Party
DJ Noiz will be spinning some rock and roll hits at this late night dance party on All Hallows Eve. No matter if you're a ghoul, goblin, or pretty princess, everyone is invited to this head banging, tail feather shaking, late night shindig.
---
Moonlight Vow Renewal
Everyone's favorite officiate, Steve Mitchell, AKA "Pastor ChippenPaulStanley' is back to give you the rock and roll vow renewal you've been waiting for. As THE official "Paul Officiate" at the Hotter Than Hell Wedding Chapel in Las Vegas, Steve is a pro and has incorporated even MORE KISS references in the vows this time around. Whether you've been married a few days or have spent your entire life together, all are welcome to profess their love all over again. Participants will all receive a copy of the vows, and a special certificate proclaiming your love during this vow renewal under the stars.
---
Haunted House
We're turning Bliss Lounge into the ultimate spook fest. Are you brave enough to handle what we've got in store? It's Halloween, which means it's time to scream!
---
Dressed To Kill Kostume Kontest
It's time to show the world just how great you look in this Dressed to Kill look-a-like contest. Because nothing goes better with a suit than KISS makeup! Check-in will be in Spinnaker Lounge prior to the contest that takes place on the Pool Deck, refer to the program on when to show up if you want to participate.
---
International Meet Up and Parade (Pre-Party)
The great thing about The KISS Kruise, is that it brings together members of the KISS Army from all over the planet!
International kruisers, show us where you're from! Come put your mark on the KISS Around the World map and mingle with other globetrotters during our International Meet Up. After you've gotten cozy with your fellow countrymen and friends, boast your flag and colors with pride in a parade around the ship!
---
AXE Bass Petting Zoo
Have you ever wanted to pick up and play a bass just like Gene Simmons'? Maybe you've just been itching to hold one in your hands. Well you're in luck! Axe Guitars will be on board this year and they are bringing along some animals of a different sort: an array of their legendary axes for you to pick up and play! Members of their amazing team of experts will be on hand to answer your questions so make sure you make it a point to stop by!
---
KISS Karaoke
You know the drill! We'll provide the tunes, you pick the song and then get up there and sing your heart out! Strutter, Ladies' Room, Deuce… pick your poison and let 'er rip!
---
Doc Q&A
Everyone knows Doc McGhee. He's a legend in rock, managing not only KISS, but also some of the biggest rock bands including Skid Row, Bon Jovi, and Motley Crue. Come listen to his wild tales of backstage craziness and working with rock and roll's finest. No need to sign up in advance- he'll answer questions as they come!
---
Boozical Chairs
We're putting a new twist on the classic game of Musical Chairs! We'll start and stop the game by controlling the music while you run around in circles, take a shot of Cabo Wabo's Caborita, compete in some wacky challenges, run around in more circles, take more shots, compete in even MORE challenges... well, you get the idea. After each round, you must complete a task before you're allowed to sit back down in a chair as we work our way from 100 players to 1. Will YOU reign supreme in Boozical Chairs?
No sign up necessary. The 100 spots will be awarded first come, first served. All players must be 21 and over. There will be a crew member checking key cards to make sure everyone participating is of age.
---
Singles Mixer
Calling Dr. Love! Looking for that special someone to rock out with come hell or hallelujah? Well, we've made it easy for you. We'll have an awesome singles party on board, just for you, so come on down and find just who was made for lovin' you!
---
Buds, Bacon, and Bingo
Budweiser® invites you to Buds, Bacon, and Bingo! Did you say Buds, Bacon AND Bingo?! Sure did. We're noshing on bacon and enjoying Buds while we play B-I-N-G-O! Come on down and win some loot. Just remember, if you don't win any cash, at least you can get some free bacon out of it! *Nominal fee to participate