Activities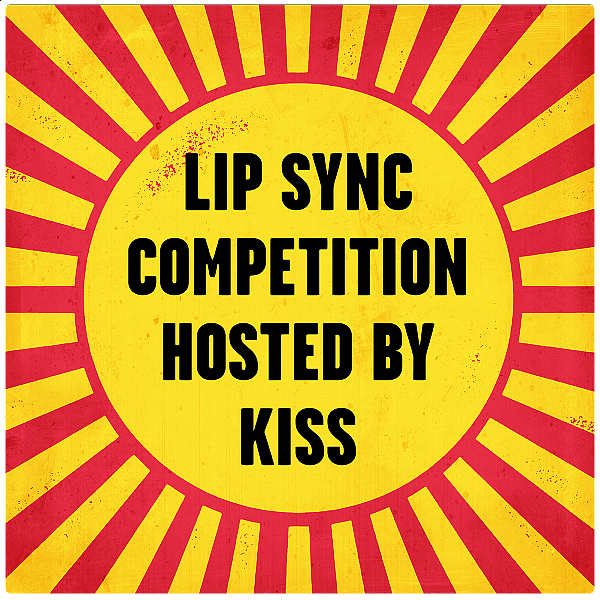 It's the celebrity craze that's sweeping the nation, and we're bringing it to The KISS Kruise VIII - announcing Lip Sync Competition Hosted KISS! Now's your chance to rock out like this, or perhaps like this, or even this! Do YOU have what it takes to wow Paul, Gene, Tommy, and Eric as well as the crowd with your performance and lip syncing skills?

How it works:
Booked guests may submit their video entries by 5:00pm ET on Friday, August

24th

using the form below.
Video submissions should be around one minute long, with a max length of 1:30 minutes.
Guests are welcome to submit solo or as a group. There is a maximum of 5 guests permitted in each group submission. Please fill out ALL

Sixthman

usernames for those that plan to participate on the ship with you.
Submissions will be judged on: 1. Accuracy 2. Energy 3. Costume/Props 4. Overall Performance
A panel of

Sixthman

lip sync experts (yes, that's a thing) will select 10 finalists to perform on the cruise. Finalists will be notified via email around Friday, September

14th

.
For full details on submissions and how this activity will work on board, go HERE.
Deadline to submit is Friday, August 24th.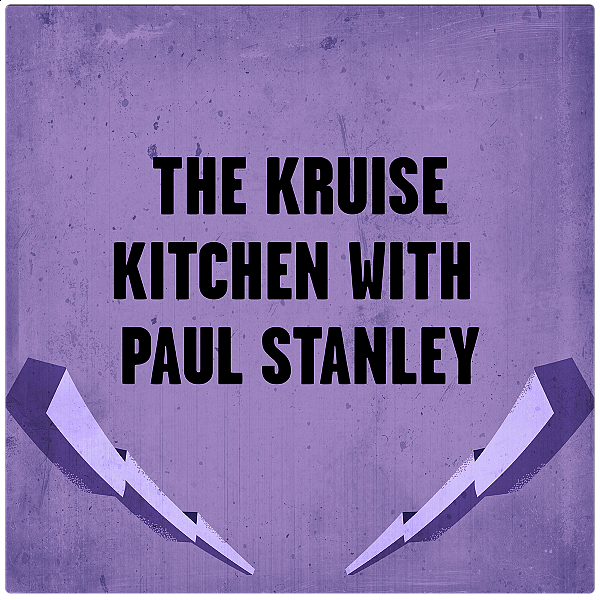 It's not a KISS Kruise if you aren't immersed in all things KISS and that includes getting to know your heroes better than any other fan. Paul Stanley may be a rock n roll god but he also has a love of cooking that he'll be sharing with the KISS Navy, once again!
Watch and learn as the Starchild cooks up a few of his favorite culinary creations on stage. Plus, 5 lucky kruisers will get to watch from the stage, taste each dish, and maybe even try their hand at cooking as well. For the chance to be one of the 5 guests chosen, fill out the submission form HERE.
Deadline to sign up is Monday, August 20th.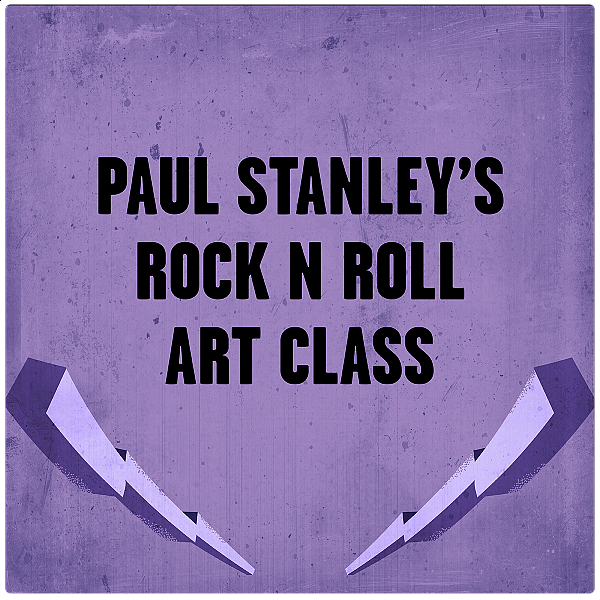 You've admired Paul Stanley's artistic talents in the onboard galleries of Wentworth and now you will have the chance to witness the Starchild's creative genius live and in person!
In this Rock N Roll Art Class, 15 lucky kruisers will join Paul on stage to create their own work of art inspired by one of his original masterpieces. Not only will Paul instruct those on stage in the techniques that he, himself uses - he'll also reveal some of his own influences and inspirations when it comes to creating his one-of-a-kind paintings.
If you'd like the chance to get your creative juices flowing with the Starchild, fill out the submission form HERE.
Deadline to sign up is Monday, August 20th.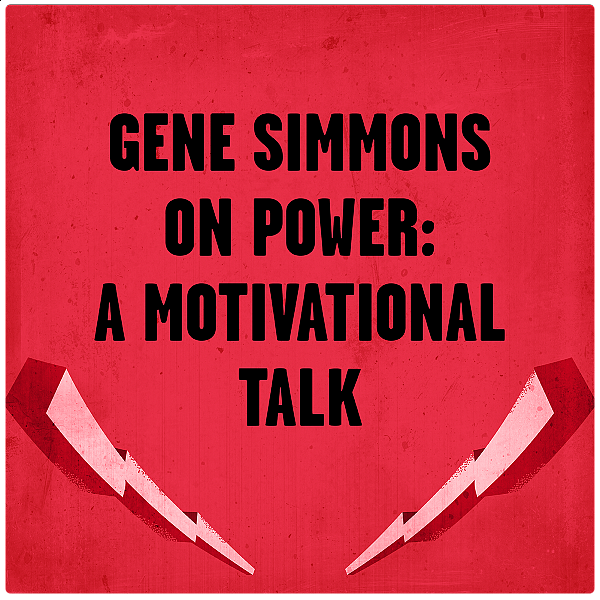 Gene Simmons has enjoyed many successes in his life, from fronting the hottest band in the world, to creating the KISS empire! One of the most admirable things about the Demon is his business know-how and entrepreneurial skills.
In a KISS Kruise first, Gene will share his philosophy on power with the KISS Navy. His lessons on attaining, keeping, and harnessing power are sure to change your business and your life. This treat for kruisers of all ages will include a motivational talk as well as short Q&A with questions submitted by you!
To submit a question, please fill out the form HERE.
Deadline to submit your question is Monday, August 20th.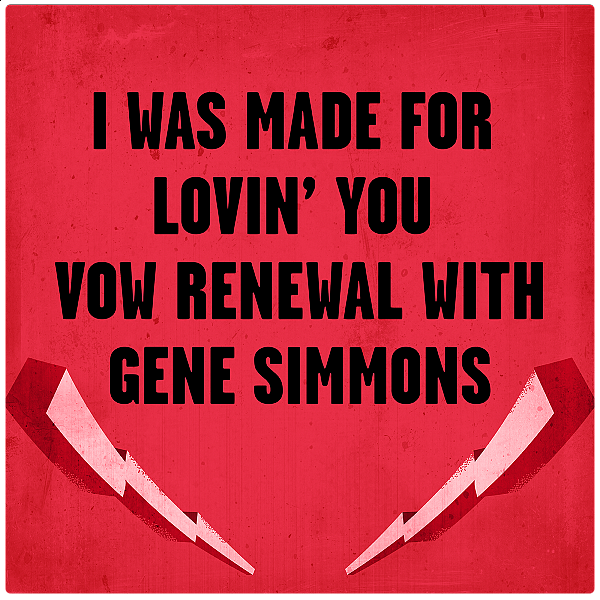 I Was Made for Lovin' You Vow Renewal with Gene Simmons
The KISS Kruise is for lovers! The vow renewal is a staple of The KISS Kruise and after years of beautiful admissions of love between our kruisers, Gene Simmons, the Demon himself, wants to get in on this well-loved activity.
Whether your love is romantic or platonic, Gene will officiate a ceremony that has something for everyone. Plus, this activity is general admission and does not require you to sign up to participate. Hooray!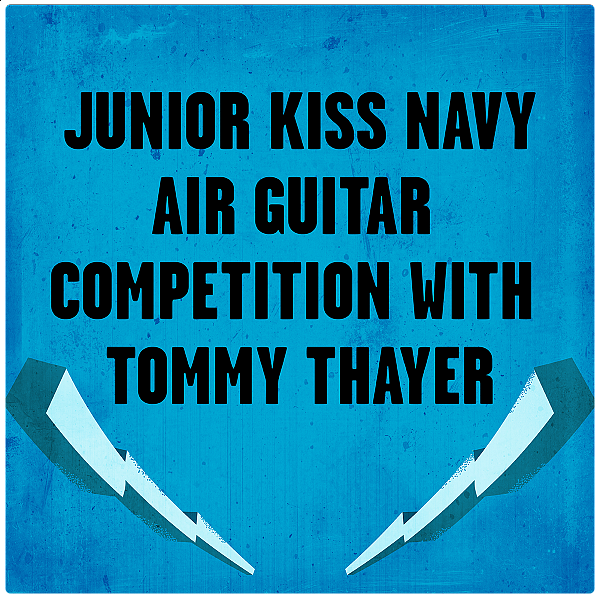 When it comes to shredding on the guitar, Tommy Thayer knows a thing or two. In this competition, the Spaceman will coach and mentor our youngest fan group* as they get wild and crazy strumming their air guitars on stage to KISS tunes!
*entrants must be 14 years of age or under at the time of sailing
How it works:
Booked parents of children 14 and under may submit their video entries by Friday, August 24th using the form HERE
Video submissions should be 30 seconds long set to a KISS song
Submissions will be judged on: 1. Energy 2. Costume/Props 3. Overall Performance
A panel of Sixthman air guitar experts (yes, that is a thing) will select 20 finalists to perform on the cruise. Finalists will be notified on or around Friday, September 7th via email.
If selected, finalists will perform the song they submitted for the onboard portion of the competition. They'll have 30 seconds to ROCK OUT!
Submit your child's video by Friday, August 24th.
Calling all drummers of The KISS Navy! If you've got spot on timing, rockin' rhythm and two drumsticks, this is the competition for you! This Drum Off is your chance to show the one and only Eric Singer what you've got.
Prior to sailing: Submit a 30 second video using the form HERE of you drumming your heart out. An expert team of drummers from The KISS Kruise VIII lineup will help us choose the top 10 drummers to demonstrate their talents on board.
How it will work on board: Each contestant from the Top 10 will perform drum beats from a selection of KISS songs chosen by Eric and his panel of expert judges from the KKVIII Lineup. The winning drummer will be chosen by Eric Singer with help from the panel of judges.
Deadline to submit your video is Monday, August 20th.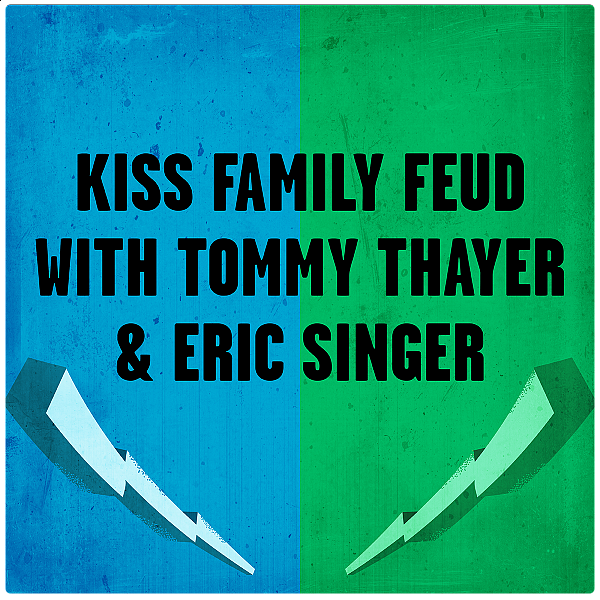 Survey says…members of the the KISS Kruiser family are in for a challenge and we want YOU to participate. Tommy and Eric will each lead a team of kruisers to take part in this family face-off. Three kruisers will be chosen via random lottery to round out each of the teams so sign-up using the form HERE for the chance to participate.
Deadline to sign up is Monday, August 20th.
More Amenities
Along with days and nights filled with musical performances, insanely fun activities will be a part of the experience, too! Many times you'll be playing right alongside your favorite artists. In addition to programming that we'll plan especially for this event, guests can enjoy the following amenities on Norwegian Jade:
Family friendly activities include Video Arcade, Rock Climbing Wall, Basketball or Soccer on the Sports Court, Shuffleboard, and Life Size Chess & Checkers!

Please note - due to the unique nature of this event, we may have to close certain venues and rooms unexpectedly. In the event that we need to close any of these areas we will notify guests as soon as possible. At times, notification may not be public until guests have arrived on board.