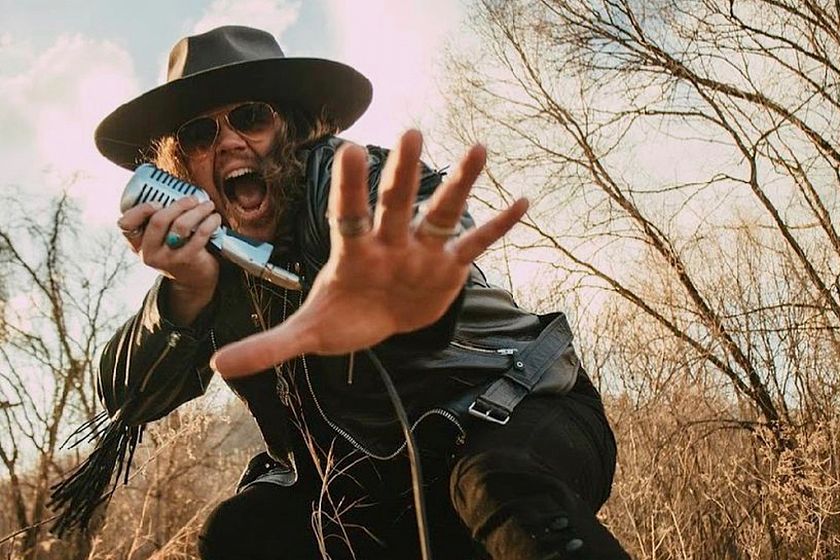 Caleb Johnson & The Ramblin Saints
Caleb Johnson & The Ramblin Saints
Caleb Johnson's sole mission is to spread the gospel of rock-n-roll! From his beginnings on American Idol to relentless touring with KISS, Black Stone Cherry, and Trans Siberian Orchestra, Johnson has electrified countless audiences with his thunderous voice and magnetic stage presence.
Now hot off the heels of his critically acclaimed 2019 album, Born From Southern Ground, Johnson is back with a new album entitled Mountain Mojo Vol. 1. Recorded in three whirlwind days at Nashville's legendary Blackbird studios, Johnson and company pushed through a tumultuous 2020 and created what could be Caleb's best record to date. Johnson enlisted the best of the best to back him on this new album.
His studio band consists of Jason Bonham, Tyler Bryant, Josh Sawyer, Audley Freed, Tony Lucido, Mike Webb, Damon Johnson, Gale Mayes, Devonne Michele, and Angela Primm. The powerhouse collaboration includes some of the biggest names in rock, Nashville's finest studio musicians, and, of course, Johnson's thunderous voice. The combination creates a unique, soulful, southern, and hard rocking sound.
Mountain Mojo was engineered by Grammy winner Brandon Bell (Soundgarden, Brandi Carlisle), mixed by multi-Grammy-winning engineer/mixer Vance Powell (Chris Stapleton, Jack White), and mastered by Grammy Winner Pete Lyman (Chris Stapleton, Tyler Childers). Looking into the future Johnson hopes that his fans will love this new album as much as he does.