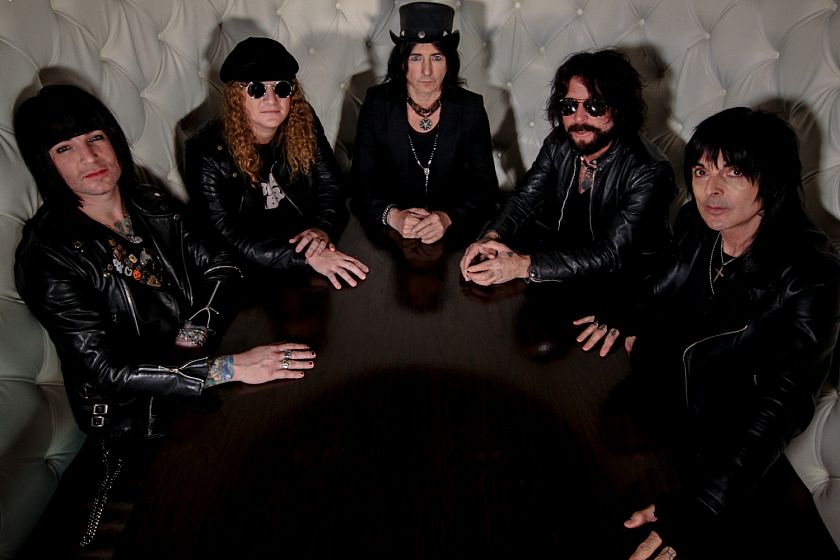 L.A. Guns
L.A. Guns
L.A. Guns was formed in 1983 by guitar player Tracii Guns and, then unknown singer, Axl Rose on lead vocals.
The Classic Lineup of Guns, former Girl singer Phil Lewis, Steve, Kelly & Mick, have sold 6 1/2 million records, including 1988's L.A. Guns and 1990's Cocked and Loaded, both of which were certified Gold. Cocked and Loaded contained the hit single "Ballad of Jayne" that went to #33 on Billboard's Hot 100 and #25 on the Mainstream Rock charts.
From the mid-90's to the mid 2000's, after changing lineups twice, L.A. Guns continued to tour and release new music.
Following their successful performance at SiriusXM's HairNation Festival in May of 2016, L.A. Guns went into the studio to record the critically acclaimed, The Missing Peace, the highest selling release for Frontiers Music in 2017. Their 12th release, The Devil You Know, released 2019 to the same critical acclaim. Followed up with #13, Checkered Past released in November 2021.
Since reunited, Tracii and Phil continue to tour with L.A. Guns which includes Johnny Martin (bass), Ace Von Johnson (guitar) Shawn Duncan (drums).