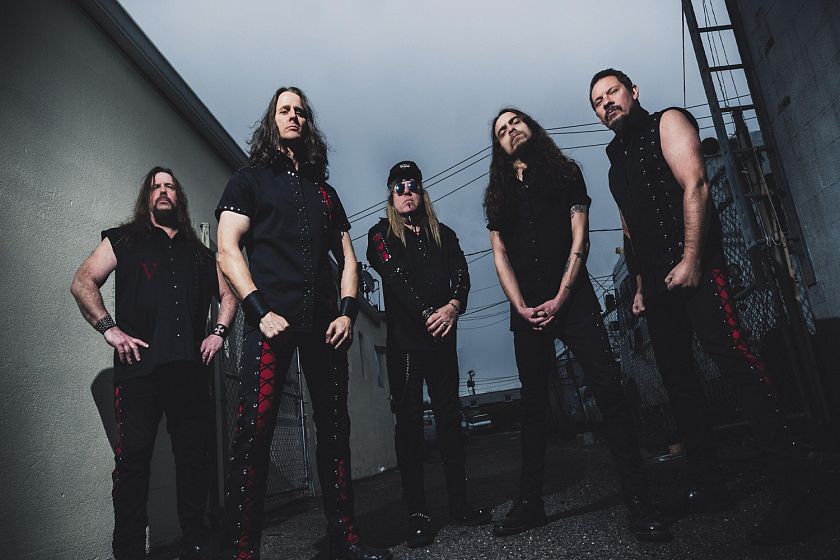 RIOT
RIOT
Through the storm of life's obstacles the guys successfully continue to raise the flag in honor of the RIOT legacy of music, fallen band mates and the fans who have been demanding RIOT for years. This new onslaught headlined sold out shows in Germany, Greece, Spain and Italy and rocked the prestigious festivals Sweden Rock Festival (Sweden), Rock Fest Barcelona (Spain), Loud Park (Japan), Keep It True, Metal Assault, Headbangers Open Air (Germany), Fall of Summer (Paris), Metal Apocalypse, Bang Your Head with Twisted Sister/Anthrax, Metal Days with Megadeth/Volbeat, three appearances onboard 70,000 Tons of Metal Cruise and top it off with appearances with Judas Priest, Motley Crue, Def Leppard and, Journey to name a few! RIOT headlined Skulls of Metal Festival (Spain), Blast from the Past Festival (Belgium) and appearances at Wacken Open Air, Bang Your Head (Germany) and will do one last Europe/ Spain Tour and headline Keep It True Festival 2022 and will head back West and be onboard the awesome KissKruise! RIOT closes out 2022 in November and headline L.A's Burning Fest (Los Angeles) and Dragon Rojo Fest (Tijuana, Mexico!)
2023 will see a new RIOT release on the Atomic Fire/ Nuclear Blast label and headline

Germany's Headbangers Open Air

as well as appearances at

Loud Park (Japan)

,

Rock Fest Barcelona

and

Leyendas del Rock (Spain)

a tour of the UK and USA dates in March 2023, more tour dates to be announced!
With reissues on Sony, EMI & Metal Blade, RIOT are consistently on radio and metal charts worldwide, as well as being a part of New York City's Top 20 Most Influential Metal Bands, 100 Best Metal Albums of All Time, 100 Best Metal Bands of All Time and numerous mentions on VH1's That Metal Show with Eddie Trunk and staff sighting RIOT as one of the innovators of Metal music in America and beyond! RIOT truly are Metal Soldiers and will keep marching and fighting the good fight to bring you the music you've come to know, love and expect from RIOT!