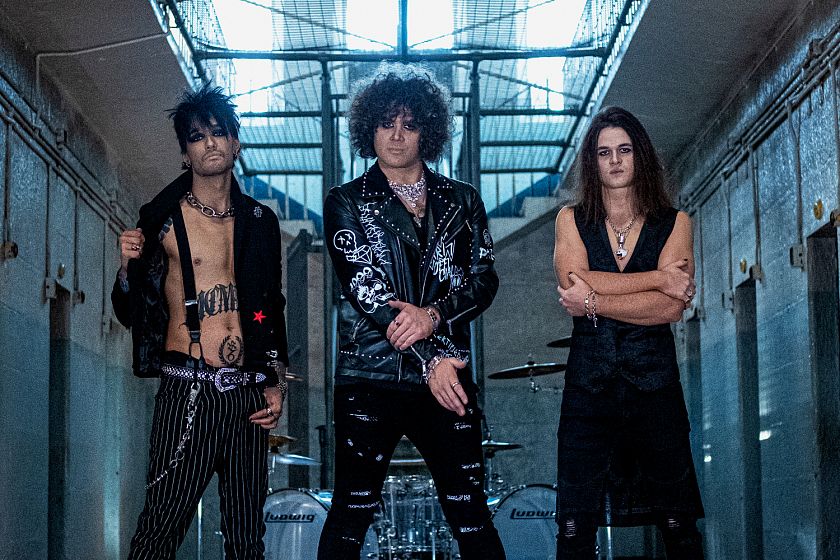 SISTERS DOLL
SISTERS DOLL
Sisters Doll are a trio of Brothers of blood and of rock 'n' roll. They grew up 200 kilometers south of Perth in the small Western Australian mining town of Collie, yet this is a band that knows how to turn heads wherever they go and step up to any opportunity that comes their way having already electrified audiences on the opposite side of the planet, in New York City.

Sisters Doll, who relocated to Melbourne in 2014 to fulfil their rock 'n' roll ambitions, have a trademark melodic rock sound that rivals the best of them, and an on stage persona to boot. With over 700 shows under their belts and a career ten years strong, Sisters Doll are well in their prime.

Although having formed in February 2010, the band came to mainstream prominence in 2016 when they auditioned for Channel Nine's "Australia's Got Talent". Even before being crowned runners up on the global talent juggernaut, Sisters Doll had already toured with former KISS guitarist and crowd favourite, Bruce Kulick on his 2015 and 2017 Australian tours as well as supporting Australian and International rock royalty the likes of Four By Fate, LA Guns, The Angels, Ross Wilson, John Corabi, Angry Anderson, Kasey Chambers and Daryl Braithwaite. If that wasn't enough, KISS' original drummer, Peter Criss, invited the band to share his stage in Melbourne and New York City in 2017 to farewell the CATMAN for his final 2 performances.

In 2018, the band once again graced Australian television screens being handpicked as judges on Channel Seven's debut season of "All Together Now".

This put Sisters Doll in front of an audience and that's where these guys shine… the stage is where they command attention. "We leave everything on the stage every time we perform," says Brennan. "We pride ourselves on putting on the best show we can no matter how big or small the audience is. We want people to escape reality when they come and watch us and forget about all their life problems when they enter our world of the Dollhouse."

Their mission to impress is certainly winning them a legion of fans from the public – the 'doll army' as their ardent and loyal fans are aptly called – and from critics alike. Silver Tiger Media describing how the band "absolutely slayed their set and set the bar way up aloft any who would dare follow" when reviewing their support set with LA Guns in Melbourne.

Sisters Doll have just returned from a swing of dates across the United States where they won crowds over in Los Angeles, Las Vegas & New York City. Rounding out the tour, the boys played alongside KISS icons Peter Criss, Ace Frehley, Bruce Kulick & Vinnie Vincent in Nashville at the "KISS" inspired Festival "Creatures Fest" with rave reviews.

In a household that was dominated with music by the likes of KISS, Motley Crue and Queen… to name a few, it's easy to understand their natural progression in to a niche rock genre… but one thing is for certain, Sisters Doll are leading Australia's rock n roll and really bring the fun back in to rock 'n' roll! Don't miss any opportunity to enter the Dollhouse!